Theme: Tick Tock
We asked our contributors: Tell The Sigh Press about something you did just in the nick of time.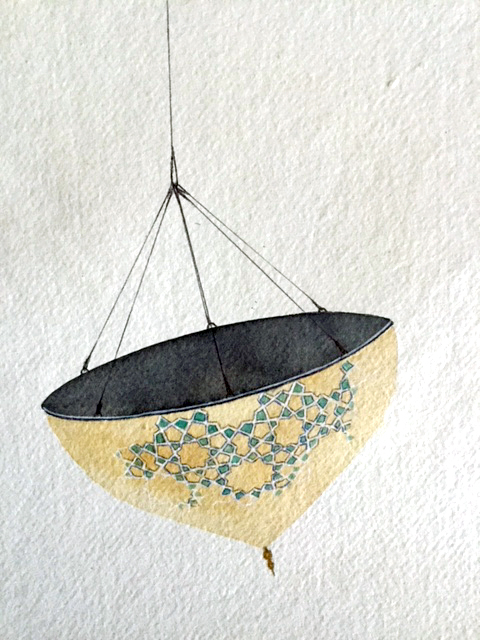 *
MARYAM RASTGHALAM is an Iranian artist living in Milan, having studied Graphic Design in Tehran. She moved to Italy to continue her studies in art in Florence and after graduating in Decorative Arts, she moved to Milan and undertook a Master of Visual Arts in Milan's fine arts academy, the Accademia delle Belle Arti di Brera. The inspiration for her works comes from dreams and nightmares, hopes and worries, myths, Persian miniatures, nature and objects.
IN NICK OF TIME I LET THINGS GO. I believe, despite all the problems of the world, we are surrounded by a supreme power outside of our perception, so I calmly let the things go, because I trust the ordinary of the universe.
[ ]
KAMIN MOHAMMADI is an author, journalist, broadcaster and public speaker. Born in Iran, she and her family moved to the UK during the 1979 Iranian Revolution. As an acclaimed journalist, she has written for the British and international press. She is also author of The Cypress Tree: A Love Letter to Iran (Bloomsbury, 2011), published in Italy as Mille farfalle nel sole (Piemme Voci, Sept 2013). Her forthcoming book is Bella Figura; How to Live, Love and Eat The Italian Way..
I'VE A BAD HABIT OF MISSING DEADLINES. I missed the Good Iranian Girl deadline by not being married with kids by the age of 30. I missed the Career Woman deadline by being a penniless writer at 40. And I gloriously missed the baby deadline. And there true freedom lies!
,
PEYTON PRATER STARK is a writer and teacher. She recently graduated with her MFA from the University of Arizona, where she studied poetry and book art. She now lives in Charlottesville, Virginia, where she teaches math and writing to kids. Her poems appear in Eleven Eleven, Colorado Review, Forklift, Ohio, and elsewhere.
I GREW UP HIKING IN COLORADO, where the mountains are tall enough that the trees stop halfway up. This is a problem when a storm runs in because there's nothing to hide under. Nothing taller for lightening to strike. Once, my dad and I were on the summit when a storm came, so we sat on our rain jackets and slid down the mountain. Last summer, I watched a storm roll in from above it, clouds sneaking in like fog under the door. I guess what I'm saying is that when you have to make a decision between going up or coming down, it always feels like a close save.