Theme: The Everyday
We asked our contributors: Tell The Sigh Press when the ordinary gave way to the extraordinary.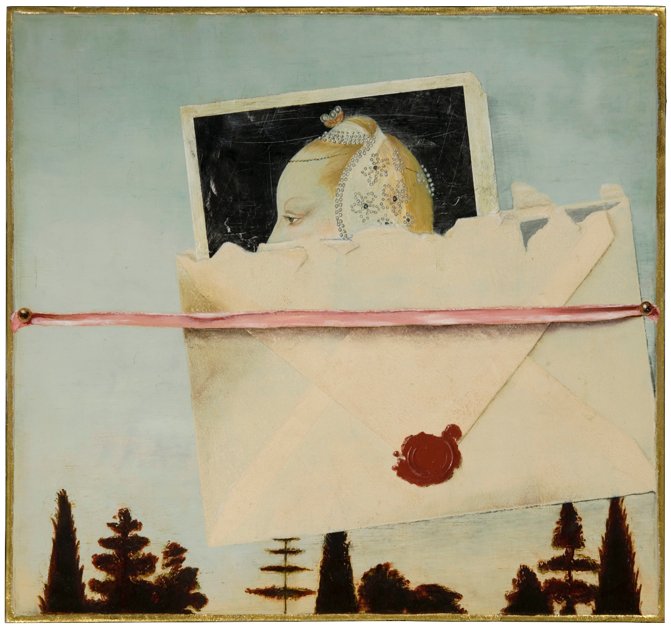 *
ANNE CONNELL
☛ Fundamentally and formally a collagist—usually in only the figurative
sense, but sometimes the literal one.
☛ Believes fervently that beauty and mastery transcend glibness and trends.
☛ Is represented by Stephen Ongpin Fine Art, London.
☛ Has yet to be collected by a museum of any kind; lives in diminishing hope.
☛ Spent thirteen months in Rome around the fine del secolo; some years later, ten months in Florence (on a Fulbright).
☛ Lives/works in Portland, Oregon, with a dog called Stella.
☛ Drives a '96 Saab she hopes she will go forever.
☛ Has a thing for manicules.
THE TOTAL SOLAR ECLIPSE on August 21, 2017. I'd looked forward to it for a decade. It did not disappoint.
,  –
ALICIA SUSKIN OSTRIKER is the author of numerous poetry collections; she received the William Carlos Williams Award for The Imaginary Lover (1986), the Paterson Award and the San Francisco State Poetry Center Award for The Crack in Everything (1996), the Jewish National Book Award for The Book of Seventy (2009), and she was twice a finalist for the National Book Award. Her most recent collection is Waiting for the Light (2017). She has received fellowships and awards from, among others, the NEA, the Guggenheim and Rockefeller foundations, and the Poetry Society of America. Also a critical writer, Ostriker is Professor Emerita of English at Rutgers University.
Alicia Ostriker
Poetry Foundation – Alicia Ostriker
IN MY LIFE, this occurred when I first gazed on Van Gogh's "Starry Night." When I encountered the stained glass windows of St. Chapelle in Paris, Michelangelo's "David" in Florence, the Taj Mahal in Agra. When I first heard Mozart's C Minor Mass. When my children were born.
!
POPPY MCLEAN was born in Edinburgh, studied in Cambridge and now waitresses in Florence. Writing continues to follow her everywhere.
I REMEMBER ONE WINTER driving down an icy road with my mother in the north of Scotland, when suddenly the car's wheels locked and it shot off the road, crashing over onto its side on the turf. No-one was hurt, but I can still feel the paralysed silence as we hung from our seat-belts in the dark, my earphones dangling somewhere below me still naively scratching out Eminem.
´
MUNDY WALSH is an Irish writer, editor and arts administrator living in Florence. She is Director of Florence Writers (part of St Mark's Cultural Association) and co-editor of The Sigh Press. She has just finished her first book and has recently started a interview series on creativity. She'll be talking to artists in all fields to discover the common aspects of creativity and what, if anything, is different.
OVER CHRISTIMAS I STARTED TO WRITE AGAIN. It had been a long time since I'd been able to string words together and every time I tired, nothing clicked, nothing felt right; certainly nothing felt extraordinary. That was until Dad produced a 1000 piece jigsaw. After much derision on my part, I started to play, and maybe it was fitting the pieces together; assembling the border first (because apparently that is the best way to start); looking for similar coloured pieces; or simply the joy of a patch completed. Whatever it was, with each piece that fit, a picture began to form.