Theme: Reality v Fiction
We asked our contributors: Tell The Sigh Press about a time when something real was stranger than fiction.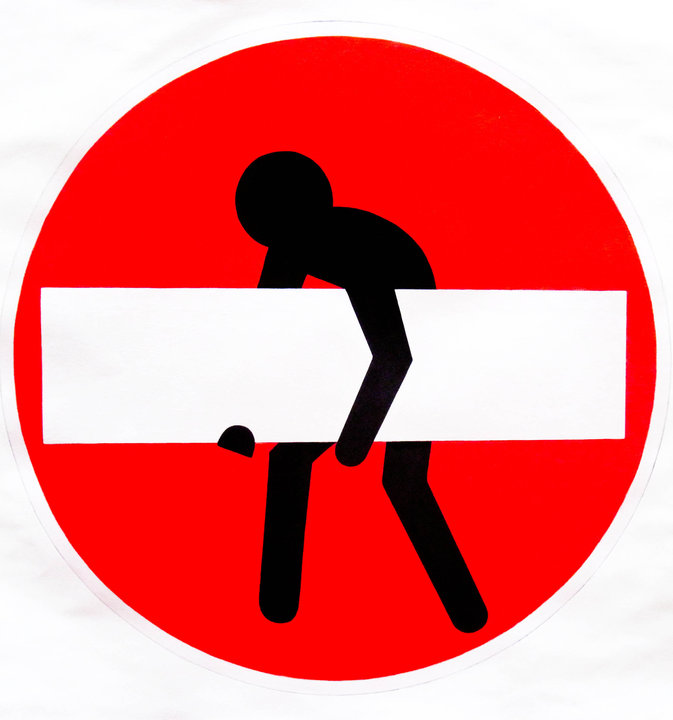 *
CLET ABRAHAM was born in Brittany in 1966. He studied at the School of Fine Art in Rennes. With a strong sense of craft and special interest in drawing, Clet moved to Rome, where he worked as a restorer of antique furniture, but without giving up on painting. In 2005 he moved to Florence, to the district of San Niccolò, where he once stayed in his youth. He then rented a studio in Via dell'Olmo: he still operates there today.
WITH THE ADDITION of poetic or philosophical elements on an original subject that is as totally uncompromising as traffic regulations, I would like to give a concrete example of a possible reconciliation between two extremes that are usually in tension: authority and freedom. I am always seeking dialogue, I never hide, because if it's true that vandalism destroys, it is also true that art creates. What I do is add new meaning, poetry, humor, at least I try to.
,
SALVATORE DIFALCO lives in Toronto. His poems and short stories have appeared in print and online.
I MUST ADMIT that watching the US elections last year, and the three-ring circus that ensued before and after, I find the Trump presidency too surreal, too absurd and too monstrous—and yet in some way logical given what America has truly been and become—to fully comprehend.
!
BARET MAGARIAN'S fiction has been published in World Literature Today, Panurge, Darker Times, Voyages, El Ghibli, Sagarana, the White Fly Press anthology HOTell and Journal of Italian Translation, and his poetry has appeared in Collectivo R, Semicerchio, Contrapasso, Iris News, and Stanza 251. His monologue "The Pain Tapestry" will be staged in autumn 2017 at Torino's Espace, in a piece of total theatre that utilises live music, paintings and film. Baret is also a composer of piano music in the vein of Alkan and Jarrett. His collection of short stories Melting Point was recently published in Italian translation by Quarup.
Baret Magarian
The Fabrications
I WAS WALKING HOME to my mother's house in Ealing one night. All at once I could discern in the misty sky three points of light moving, or rather, slowly gyrating. I stopped in my tracks, puzzled. I watched the sky more intently. The lights moved as searchlights might have moved. They cast no illuminating pathway onto the ground. The lights were without source. I could glimpse no aircraft, no point of origin. I could find no visual trajectory linking the lights to an earthly point of origin. To this day this three point matrix of mobile luminescence, whatever it was, remains a total mystery.
´
JONAKI RAY studied in India (IIT Kanpur) and the USA (UIUC), and is a poet, writer, and editor based in New Delhi. Her poetry, fiction, and nonfiction have appeared in newspapers, literary journals, and magazines in India, UK, Italy, the US, and Singapore. Her poetry was shortlisted at the 2016 Oxford Brookes University International Poetry contest, and an excerpt from an ongoing work of fiction was long-listed at the 2016 Writer's HQ International Fiction Contest. She was a Writer in Residence at Joya:AiR, in Spain (spring 2016); and La Macina di San Cresci, in Italy (summer 2017).
IN MARCH 2016, I fell down the stairs at a subway station in New Delhi. This was exactly a week before I was scheduled to leave for a residency in Spain. An X-ray showed a fracture in the left palm and to stabilize my hand, it was put in a plaster cast from the palm to elbow. I had just emerged from a devastating relationship, and a strange madness invaded me. Over the next two weeks, I traveled alone, with one functional hand and one bag, from New Delhi to Madrid, then Seville, Granada, Velez Rubio, and finally, Barcelona. My last stop on the way back to India was in Istanbul for three days; my hotel was very close to Orhan Pamuk's Museum of Innocence where one of the exhibits was entitled An Anatomical Chart of Love Pains.