The Spring Issue 2016 of The Journal is now online.
It's a hive of activity in The Sigh Press offices (virtual as they are!) and we certainly feel the resurgence of spring in the many ideas and plans in the pipeline since the start of 2016: another Open Mic Poetry Night, a Publishing Day and a new series of interviews, to name but a few. Check out our Notes in The Journal to see more or our Facebook page for all events and other tidbits.
This issue explores love, music appreciation and ponders the difficulty of making a risotto, all accompanied by the artwork of Lillian Rodriguez.
Click on the photos below to read the interview.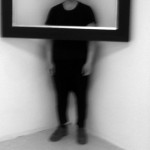 To read other issues, go to The Journal.