Tiny Tuscan Tale is a monthly flash fiction contest run by Florence Writers.  Submissions are open to all — local and international writers — and the winner will be published each month on The Sigh Press. The prompt for June 2018 will be on Florence Writers and you will also see information on how to enter there.
May 2018's winner is Road Hazards by Joanna Galbraith. 
Joanna Galbraith was born in Australia but currently lives in San Miniato, Italy, with her one-eyed cat and a very greedy hedgehog.  She has been writing short stories for a number of years and has been published in journals and anthologies from around the world.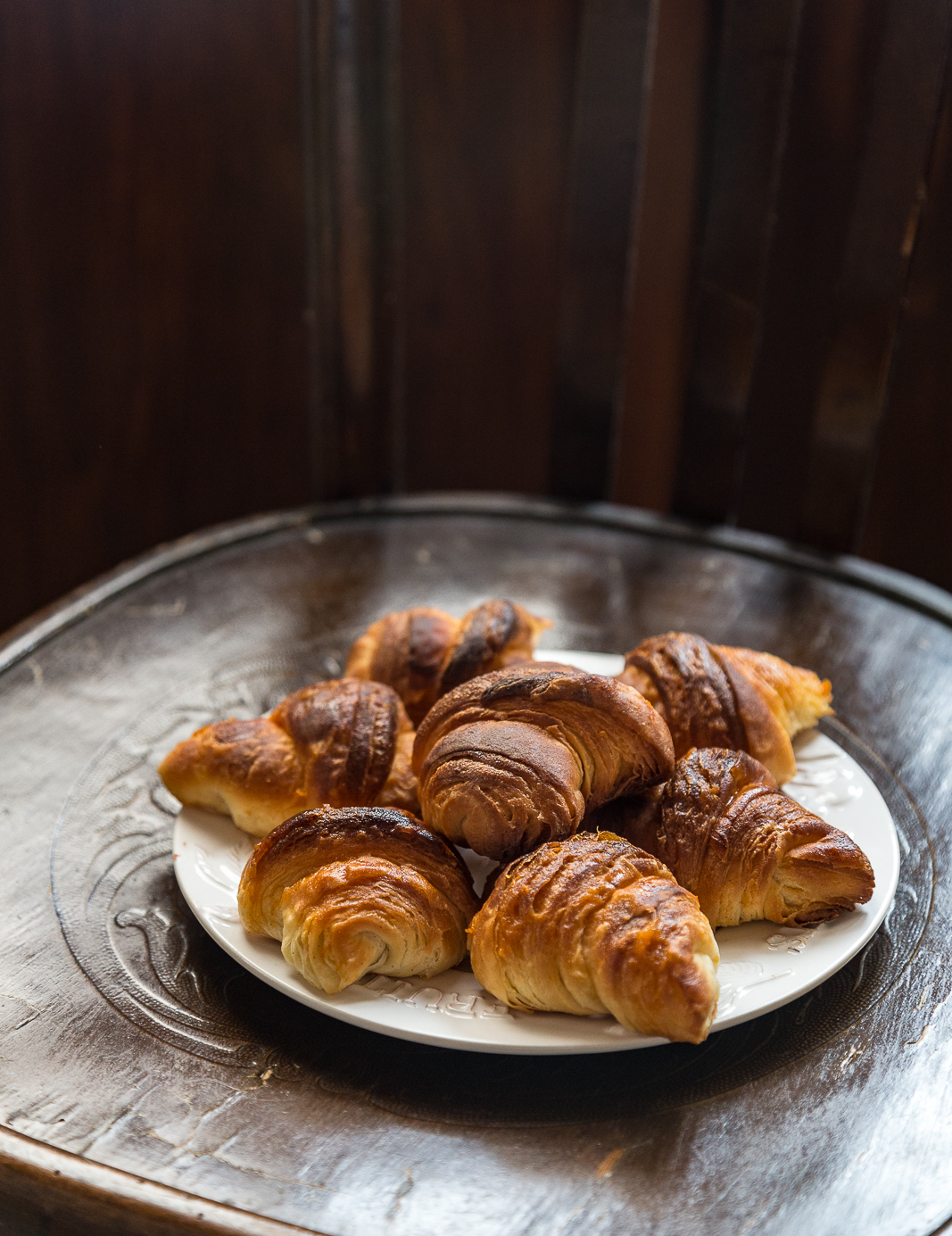 Road Hazards
by Joanna Galbraith.
The waft of cornetti baking on a balmy May morning had already caused three road accidents on the road to Corrazano. Admittedly two had been village cyclists, regular roadside plungers who habitually ogled skirts, but the third had been more serious. Skid marks, followed by a screech, and the echoless thud of metal on pine. Even a couple of bluffing butterflies had found themselves capsized amongst the junipers.
The driver, a local policeman, emerged unscathed but seething. He stalked down the road in search of the culprit. It didn't take him long. The road, serpentine and narrow, had only one house on it. Mustard-flecked walls, green shutters flung open, pots of geraniums blazing across the ledges. He knocked impatiently on the door. A woman in a fuchsia apron, arms caked in batter, hair sown with flour, answered.
"Are you baking?'' he demanded; a somewhat doltish question but then he had only ever managed a Low Pass at Detective School.
The woman nodded her head; a cloud of flour hovering in the air which made them both cough.
"Yes. Would you like to inspect?"
The policeman barged past, nose aloft. He found the baking tray by an open window. Surely a Medium Pass.
"These are the perpetrators," he said, seizing one of the cornetti in his hand so its golden flakes began drifting to the floor.
The woman looked confused.
"Of what exactly?"
'Road Hazards,' he replied matter-of-factly, as if this were a common occurrence amongst baking goods. 'Too olfactorily distracting, even for the most accomplished of drivers. I must take them into custody immediately."
The woman stared at the policeman. He was clearly a single man; hirsute ears in need of trimming, overbearing cologne. Obviously he had ironed his shirt but forgotten about the cuffs. She felt sorry for him despite his brusque manner.
"Well, why don't you stop for an espresso first. Try some cornetti. It seems a shame for them to be incarcerated when they are so lovely and warm, don't you think?"
The policeman scratched his moustache. He was not in the habit of eating Road Hazards (or perpetrators for that matter) but the woman made a good point. She looked a little lonely too. No evidence of another occupant: no scattered shoes by the doorstep, photographs or extra spoons.
The two sat at the table, eating companionably until all the cornetti were gone. The woman smiled at the empty tray. "Nothing for you to seize now," she teased.
The policeman combed his moustache for crumbs.
"Evidently not. But if I catch another waft, I'll be back here on the double."
"Fairly warned," she replied, escorting him to the door.
*
The following morning the woman woke early. Put on her fuchsia apron, opened all her windows, and baked two trays of chocolate-iced bignes. She set them on the windowsill to cool.
And waited.