Welcome to the first of our Ampersand series: interviews with writers from all over the world who have a connection to Tuscany.
These interviews will post throughout the year, midway between issues. Our aim is to understand a little of what makes each interviewee tick, both through the questions we ask and the piece of writing they share.
Click on the photo below to read the interview.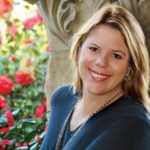 To read other interviews, go to Ampersand.