Past Sigh Press contributor, Elizabeth Logan Harris (Summer 2014, Issue 1), is announcing a double-feature benefit at BAM of the documentary films about New York's Rockaway Bungalows:
The Bungalows of Rockaway chronicles the rise of Rockaway as a working-class resort from the early 20th Century through post WWII.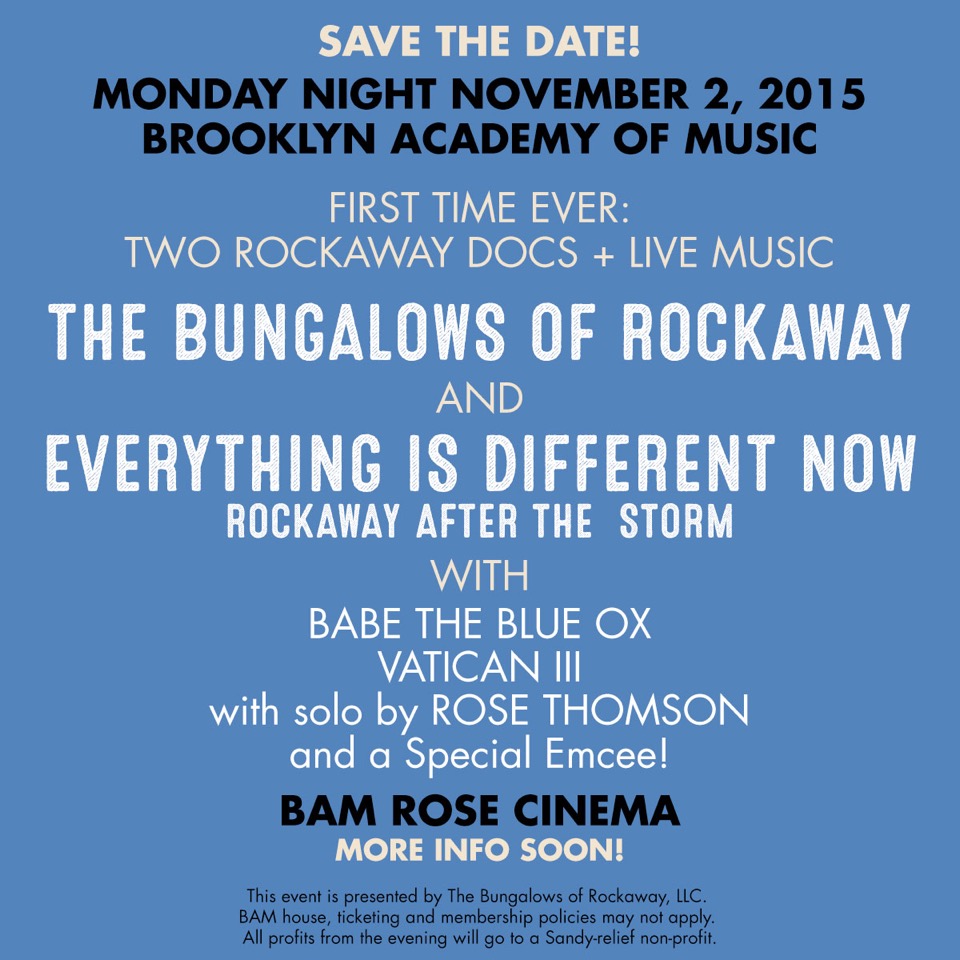 Elizabeth Logan Harris is the Co-Producer/Co-Writer of The Bungalows of Rockaway and the Consulting Producer for Everything is Different Now. Her co-producer is Jennifer Callahan who is the director of both projects.