Welcome to Issue 12!
"Tongue twister" brought us wordplay, inventive forms, and a few surprises. Recently featured in a Sigh Press Ampersand Interview, Kevin McFadden takes us on a journey through language in the poems selected for this issue. We also hear from Stephen Morison, Jr, whose midnight tweets we welcome, Jeff Shapiro who brings us a conjugation riff that's downright contagious, and Shelley Martin on two words we're still scratching our heads over. The visuals in this issue—an orchestra of line and shape—interpret Dante in an exciting calligraphic collaboration led by Monica Dengo.
Click on the image below to read this issue.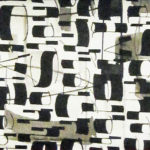 If you would like to see previous issues, please go to The journal.